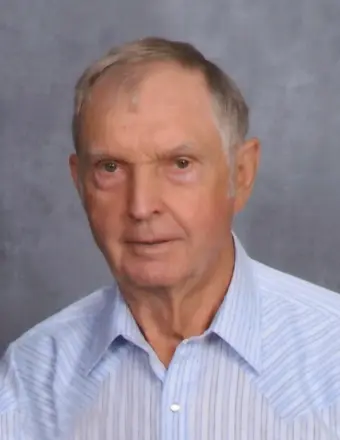 Obituary for William H. Karhoff
William H. "Bill" Karhoff, age 81, of Danbury, Iowa, passed away on Saturday, September 16, 2023, at the Willow Dale Wellness Village of Battle Creek, Iowa.
A Memorial Mass will be held at 11:00 a.m., Wednesday, September 20, 2023, at the St. Mary's Catholic Church of Danbury, Iowa. Father William McCarthy will officiate. Committal Services will follow in the Danbury Catholic Cemetery of Danbury, Iowa.
A Visitation will be held one hour prior to the Memorial Mass from 10:00 a.m. to 11:00 a.m., on Wednesday, September 20, 2023, at the St. Mary's Catholic Church of Danbury, Iowa.
The Armstrong - Van Houten Funeral Home of Mapleton, Iowa, is in charge of the funeral arrangements. Condolences may be sent online www.armstrongfuneral.com.
On June 27, 1942, Thomas and Betty (Fitzpatrick) Karhoff, welcomed their son William H. "Bill" Karhoff on a farm south of Danbury, Iowa. One of five children born to Thomas and Betty, Bill grew up on a farm North of Danbury and received his education at the Danbury Catholic School, graduating with the class of 1960.
Farming since the age of twelve, helping tend to the livestock and land, it came as no surprise that after graduation Bill commenced in farming with his father Tom. Later on, Bill branched out on his own farming and continuing to care for livestock. Those that knew Bill the best understood his dedication to his animals and the farm. He looked forward to calving season and hopping on his side-by-side after supper to take one last look at the herd. Slow drives around the sections to check on the crops and treasured moments taken to visit with friends when they stopped by, are what Bill looked forward to daily.
A man of the land, Bill was always willing to make time for others when he could or lend a helping hand. He was humble, hardworking and devoted to his family. One of his proudest moments in life was earning the title of Grandpa when his grandson Tyler was born.
An all-time favorite for Bill was ice cream. He would sit down with his favorite large metal spoon, but before the first bite he would graciously offer to share some with those who were present. A favorite pastime for Bill, was attending the local thrashing B's and fairs which gave him the opportunity to check out the farm machinery, old and new.
Bill was a lifelong member of the St. Mary's Catholic Church of Danbury. Where his was baptized and confirmed in his faith. Married on September 20, 1969, to the love of his life Mary "Jean" Schimmer (by Jean's brother Father Bob Schimmer), and now will be honored and laid to rest.
Those left to cherish his memory are his wife of 53 years, Jean Karhoff of Danbury, Iowa; daughters Jill Karhoff of Glendale, AZ and Jana (Mick) Bauer of Moville, IA; grandson Tyler J. Grames of Sioux City, IA; sisters Shirley Burmeister of Storm Lake, IA and Nadine Plautz of Danbury, IA; sister-in-law Cec Karhoff of Anthon, Iowa; extended family and friends.
Bill was preceded in death by his parents Thomas and Betty Karhoff; brother Jim Karhoff; sister Jean Marie Pokorny; brothers-in-law Don Burmeister and Verdette Plautz.
Read More
Previous Events
Visitation
St. Mary's Catholic Church-Danbury
604 Peach Street
Danbury, IA 51019
Memorial Service
St. Mary's Catholic Church-Danbury
604 Peach Street
Danbury, IA 51019
Graveside
Danbury Catholic Cemetery
Danbury, IA 51019