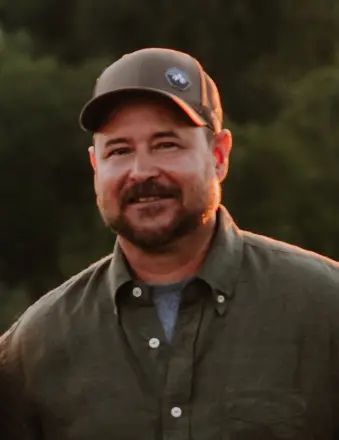 Obituary for Walter M. Sulsberger
Walter M. Sulsberger, age 44, of Hornick, Iowa, passed away on Monday, October 30, 2023, in Hornick, Iowa.
A Funeral Service will be held at 10:00 a.m., Tuesday, November 14, 2023, at the United Methodist Church of Hornick, Iowa. Pastor Catie M. Newman will officiate. Committal Services will follow in the Westfork Township Cemetery of Climbing Hill, Iowa.
The Armstrong-Van Houten Funeral Home of Mapleton, Iowa is in charge of the arrangements. Condolences maybe made at armstrongfuneral.com
Walter M. Sulsberger, was welcomed into the world on October 7, 1979, by his parents Todd and Deborah "Deb" (Fox) Sulsberger. He grew up on the family farm north of Hornick, Iowa and received his education in the Westwood Community School District.
From a young age, Walter was very interested in how machinery and things worked. He enjoyed reading tech manuals and fixing whatever needed to be fixed (and sometimes fixing things that did not need to be fixed). Walter attended the sale barn regularly with his father Todd, which created his appreciation for trucking. Shortly after, Walter began his career hauling livestock and grain.
On July 8, 2006, Walter married Kimberly Van Owen in the Hornick United Methodist Church, lovingly embracing both Kim and her son Zach as part of the family. Later, the couple welcomed two more children, a son, Tyler, and a daughter, Alexis.
Walter enjoyed spending time with his children. He could be found assisting with 4-H livestock projects and teaching a wide variety of lessons from welding to how to deer hunt. As an avid sportsman, Walter enjoyed hunting, fishing, camping, and animals. In most recent years, Walter had taken an interest in preparing fine cuisine. With his newly developed love of cooking, Walter relished sharing his home cooked meals with his family. Walter was also known for his quiet disposition, quick wit, and good sense of humor. He could be found making something out of nothing, tinkering on machinery, and was always willing to lend a helping hand.
Survivors include his wife Kim Sulsberger of Hornick, Iowa; children Zach Allen, Tyler and Alexis Sulsberger; mother Deb Sulsberger of Hornick, IA; sister Amy (Charles) Sulsberger-Sattler of Hornick, IA; parents-in-law Charlene (Scott) Richardson of Whiting, IA; sisters-in-law Kristine (Mitch) Fairchild of Frisco, TX; Kyla Collison of Onawa, IA and Kara (Brad) Purgett of Bellevue, NE; nephews Blake, Owen, Bailey, Casey, Avin, Liam, and Thomas; nieces Elizabeth, Reese, Makayla, Brooklyn, and AmberLynn; aunts, uncles, cousins, extended family, and friends.
Walter was preceded in death by his father Todd Sulsberger; father-in-law Richard Van Owen; grandparents Marvin and Alice Sulsberger, James Fox, and Lucille Fox.
Read More
Previous Events
Funeral Service
United Methodist Church
411 5th Street
Hornick, IA 51026