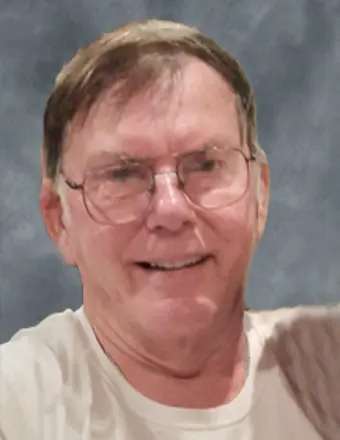 Obituary for Randall "Randy" Newlon
Randall "Randy" Newlon, age 74, of Anthon, Iowa, passed away on Friday, October 27, 2023, as the result of an automobile accident.
A Memorial Mass of Christian Burial will be held at 10:00 a.m., Saturday, November 11, 2023, at the St. Joseph Catholic Church of Anthon, Iowa, with Father Randy Schoen officiating. Committal Services will follow in the Mt. St. Joseph Catholic Cemetery of Anthon, Iowa. Military Rites will be conducted by the McNiff Post No. 389 of the American Legion of Anthon, Iowa and the L.A. Wescott VFW Post 2253 of Cherokee, Iowa.
A Visitation will be held one-hour prior to the mass from 9:00 a.m. to 10:00 a.m., on Saturday, November 11, 2023, at the St. Joseph Catholic Church of Anthon, Iowa.
The Armstrong - Van Houten Funeral Home of Anthon, Iowa, is in charge of the funeral arrangements. Condolences may be sent online www.armstrongfuneral.com.
Randy was born Randall Edward Rasmussen, the son of Bob and Jeanne (Mummert) Rasmussen in Chillicothe, Missouri, on December 4, 1948. His parents divorced in 1962. Both parents remarried and his stepfather adopted Randy and his siblings, their last name becoming Newlon. The family lived in Colorado until his dad was discharged from the military. They relocated to Fairfield, Iowa, where his dad attended college and became a history teacher. When he obtained a teaching job in Beaver Dam, Wisconsin, the family settled there and this is where Randy attended school. For the first half of his senior year of high school, Randy moved in with his biological dad's family but he returned to Beaver Dam for the last semester of his senior year and graduated in 1969. He received his draft notice three days after graduation.
Randy joined the Army late in 1969 and was sent to Vietnam in January of 1970. In December of 1970 he got a Christmas drop of 43 days and was able to come home for the holidays. After being discharged from the service in 1971, he joined his friend Gary Otto working with the carnival. There he met Vicki McDermott. The couple were married in October of 1971 and they continued in the carnival business for over 50 years.
Randy and Vicki were blessed with two children, Shannon and Zack. The family lived in Wisconsin, Nebraska, Colorado, and Florida before finally settling back in Aurelia, Iowa, where they made their home for 40 years. In 2017 they decided to call Anthon, Iowa home. They lost their son and grandson in an accident in January of 2019.
Randy was very proud of his military service and was an avid and active member of Legion Post #389 in Anthon, Iowa and the VFW in Cherokee, Iowa, where he served as an honor guard. He was honored to go on a freedom flight to Washington, D.C. in the spring of 2023 and really enjoyed his trip. He was also a member of NRA and liked to follow politics.
He was a great husband, father, papa, friend, and one of the most caring and loving people ever.
He is survived by his wife of 52 years, Vicki (McDermott) Newlon of Anthon, IA; daughter Shannon Hagberg of Anthon, IA; grandchildren Lawton (King), Logan, Lara (Corey), Lennon, Dannie, Sydney and Sophie; great-grandchildren Kayson, Grant, Brielle, Sophia, Blayre, Oaklynne, and Lillie; siblings Kent Newlon of Beaver Dam, WI, Rob (Marie) Rasmussen of Waverly, IA, Kurt (Michelle) Rasmussen of Cedar Rapids, IA, Gloria (Kelly Yactus) Rasmussen of Portage, WI, Eve (Darin) Freeman of Spencer, IA and Sivi Powers of Cedar Rapids, IA; mother-in-law Delores McDermott of Anthon, IA; brothers and sisters-in-law Lawrence (Audrey) McDermott, Dan (Muriel) McDermott, Deb Tarbill, Lauri Chase, Dean (Darlett) McDermott, Cindy (Randy) Thompson, and Shane (Tracey) McDermott.
He was preceded in death by his parents; son Zack Newlon; grandson Blair Newlon; brother Blair Newlon; Grandpa and Grandma Mummert; Uncle Don and Aunt Jeanette Mummert; Uncle Herbie and Aunt Pat Rasmussen; and father-in-law Vinnie McDermott.
Read More
Previous Events
Visitation
St. Joseph Catholic Church-Anthon
400 East Randolph Street
Anthon, IA 51004
One-Hour Prior to the Service
Mass of Christian Burial
St. Joseph Catholic Church-Anthon
400 East Randolph Street
Anthon, IA 51004
Cemetery Details
Location
Mount St. Joseph Cemetery
Lenox Ave.
Anthon, IA 51004