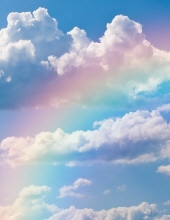 Obituary for Peggy A. McAleer
Peggy Ann McAleer, was the daughter of Robert "Bob" and Lela (Stright) Downing. She was born on November 22, 1950, in Sioux City, IA. The family lived on a farm outside of Soldier, IA, but Peggy grew up mostly in Colorado and California. She was a graduate of Willow Glen High School of San Jose California.

Just out of high school, Peggy took some beauty operator classes before she married George Super. Peggy and George had two daughters together Sherice and Monique. The couple would later go their separate ways.

On August 25, 1984, Peggy married Nicholas McAleer in Capitola, California. The couple welcomed a daughter Toni. The family loved the sunny days in California. Peggy was fond of the sound of the ocean and the sand between her toes. She enjoyed running her in home daycare and cherished her daycare children as her own.

In May of 1998, the family relocated to Ute, IA, where they reside up to present. Peggy has spent the last 20 years taking pride in her family (especially her grandchildren) and her home. She liked reading, gardening, and tending to her flowers.

Peggy is survived by her husband Nick McAleer of Ute, IA; children Sherice (Rick) Dabbs of Madera, CA, Monique (Richard) Ramirez of Fresno CA, and Toni (Dave Olsen) McAleer of Early, IA; 8 grandchildren and 1 great-grandchild; mother Lela Downing of Onawa, IA; 1 nephew and 2 nieces; extended family and friends.

She was preceded in death by her father Robert "Bob" Downing; and sister Lana Chapman.
Read More