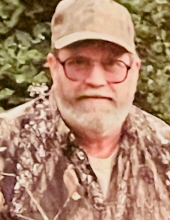 Obituary for Michael "Mike" J. Fountain
Michael J. "Mike" Fountain, age 68, of Ute, Iowa, passed away on Sunday, November 27, 2022, at his home.
Per Mike's wishes cremation has taken place and no local services will be held.
The Armstrong - Van Houten Funeral Home of Ute, Iowa, is in charge of the funeral arrangements. Condolences may be sent online www.armstrongfuneral.com.
Michael J. "Mike" Fountain was born on January 25, 1954, in Tucson, Arizona, to L.H. and Josephine (Jackson) Fountain. Before he started school the family moved to Buena Park, California, where he lived until 2011. After graduating from high school Mike attended instructional technical school and began working for the Boeing Corporation in Long Beach, California. He made a career there as a mechanic and later as an electrician.
Mike and his wife Sue were married on September 9, 1999, in Orange County, California. They shared a happy life together in California, relocating to Ute, Iowa, after Mike's retirement from Boeing.
He was a lover of the outdoors and after visiting Ute, Mike fell in love with the Loess Hills and knew that this is where he wanted to spend his retirement years. He could often be found sitting on the porch enjoying the beautiful view. Mike's sanctuary was his garage where he "puttered" around daily and it was a gathering place to socialize with his neighbors. He looked forward to his twice yearly fishing trips with his friends to the Mammoth Mountains before he relocated to Iowa.
Survivors include his wife Susan (Smith) Fountain of Ute, IA; children: Michele (Don) McFarlane of Brentwood, TN, Troyce (Gregory) Hargis-Monroe of Ladera Ranch, CA, and Justin (Wade) Mitchelson of Menifee, CA; granddaughters: Mary McFarlane, Reiney and Apryl Mitchelson; an aunt Maria Jackson of Tucson, AZ; and extended family and a host of friends.
He was preceded in death by his parents L.H. and Josephine Fountain.
Read More