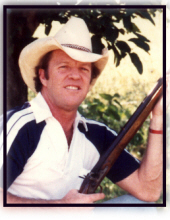 Obituary for Larry Owen Bainbridge
Cherokee, Iowa - Larry O. Bainbridge, 72, of Cherokee, Iowa and formerly of Anthon, Iowa died Sunday, May 1, 2016, at Mercy Medical Center in Sioux City, Iowa. There will be a Celebration of Life on Thursday, May 19, 2016, at the Oto Ambulance Building in Oto, Iowa from 5:00 to 7:00 p.m. There will be a memorial service at 6:30 p.m. Armstrong Funeral Home of Anthon was entrusted with the arrangements. The family is receiving condolences on line at www.armstrongfuneral.com.

Larry Owen Bainbridge was born May 1, 1944 at Anthon, Iowa, the son of Owen and Geraldine (Davis) Bainbridge. He was raised in the Anthon area where he graduated from the Anthon-Oto High School.
Larry married Boots Fundermann and later was divorced. The couple had four daughters and lived in Battle Creek, Iowa. Larry later moved to Cherokee.
He worked in the road construction industry as a laborer. In 1965, he started working for Wilson Foods in Cherokee where he retired after 43 years of service. After his retirement, he found pleasure hunting, fishing, and painting pictures of the outdoors, and spending time with friends.
Survivors include two sisters, Sis Putzier of Anthon and Brenda Snyder and her husband, Mike of Schaller, Iowa; three daughters, Tyann, Sheri, and Tanjie; seven grandchildren; and four great grandchildren.
Larry was preceded in death by his parents; four year old daughter Brandi Jean Bainbridge; and one brother-in-law, Fritz Putzier.
Read More