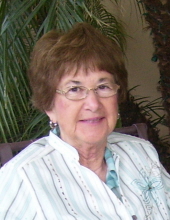 Obituary for Kathleen "Kay" Reimer
Kathleen "Kay" Reimer, age 74, of Danbury, Iowa, passed away on Saturday, December 23, 2017, at the Mercy Medical Center of Sioux City, Iowa.

A Funeral Mass will be held at 10:30 a.m., Friday, December 29, 2017, at the St. Mary's Catholic Church of Danbury, Iowa. Father Richard D. Ball will officiate; with Committal Services following in the Danbury Catholic Cemetery of Danbury, Iowa. A visitation will be held from 5:00 p.m. to 7:00 p.m., with a Vigil Service at 5:00 p.m. followed by the Rosary, Thursday, December 28, 2017, at the St. Mary's Catholic Church of Danbury, Iowa. The Armstrong - Van Houten Funeral Home of Mapleton, Iowa is in charge of the funeral arrangements. Condolences may be sent online www.armstrongfuneral.com.



Kathleen Kay Reimer died unexpectedly on Saturday, December 23, 2017, at Mercy Medical Center in Sioux City, Iowa. Kay was born in Hartley, Iowa, on August 30, 1943 to the late Gerald and Edna McCarthy of Granville, Iowa. She attended Catholic elementary school in Granville and graduated from St. Joseph High School in 1961. In 1963, Kay graduated from St. Vincent's Hospital School of Radiology. After graduation, she worked as a licensed X-ray technician in Sioux City.
In September 1965 Kay married Paul "Butch" Reimer of Danbury, Iowa, and began her life as an Iowa Farmwife. As a young wife and mother, she raised chicks, sold eggs and dressed broilers. Kay also stayed busy clipping tails and teeth in the farrowing house and helping with the cows and calves. You could also find her unloading ear corn during harvest. Kay loved being outside working in the yard, mowing, and tending to her flowers. She managed the household and the "food truck"…. often taking meals to the men in the field. She was renowned for her home cooked meals and her warm, friendly kitchen. It didn't matter who showed up at meal time. There was always room for one more. Kay was resourceful, frugal, generous, and above all, caring.
Kay was a busy mother of four children who were active in sports, 4-H, school, and church activities. She was an active member of St. Mary's Catholic Church and St. Mary's Rosary Society, where she served as a past president. Kay also looked forward to getting together with family or the ladies to play cards. During the winter months you could find Kay watching "The Chicago Bulls" and her favorite NBA player, Kirk Hinrich. She was his biggest fan.
When her children were grown, Kay pursued a career as a pharmacy technician. She was proud to have earned and maintained Certification as a pharmacy technician.
She was employed at Lewis Family Drug in Ida Grove for 19 years where she retired a few years back. She couldn't slow up for long and went back to work part time at Maier Family Pharmacy in Mapleton, where she was still employed two days a week.
Kay was always on the go and worked constantly; regardless, of whether it was actually at work, in the kitchen preparing meals for family or guests, or preparing for various gatherings.
Kay's greatest joy was her grandchildren. She traveled to see them participate in sports, county fairs, and special activities. She loved watching them work with farm animals and teaching them to play card games like "up and down the river." Kay was a hard worker who was dedicated to her family and all those around her. She will be missed by her beloved grandchildren, her family, and many friends.
Left to cherish the memories is her loving husband Butch. Their 4 children: Dan (Brenda Kafton) of Danbury, Iowa. Tim of Lawson, Missouri. Kim (Ron) Boyle of St. Charles, Iowa and Sandy Rice of Sun Prairie, Wisconsin. Grandkids: Riley and Sam Kafton of Danbury, Cody and Allyson Boyle of St. Charles, Nate and Courtney Rice of Sun Prairie. Other close family members include Tammy, Sam and Charlie Nelson of Anthon, Iowa
Kay was preceded in death by her parents, Gerald and Edna McCarthy, and her sister Pat Martin.
Read More
Previous Events
Visitation
St. Mary's Catholic Church-Danbury
604 Peach Street
Danbury, IA 51019
Vigil at 5:00 p.m., Rosary to follow
Funeral Service
St. Mary's Catholic Church-Danbury
604 Peach Street
Danbury, IA 51019
Cemetery Details
Location
Danbury Catholic Cemetery
Danbury, IA 51019