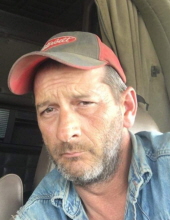 Obituary for Jason D. Ballweber
Jason Ballweber, age 50, of Danbury, Iowa, passed away on Monday, November 14, 2022, at the Unity Point-St. Luke's Regional Medical Center of Sioux City, Iowa.
A Celebration of Life will be held from 5:00 p.m. until 7:00 p.m., Tuesday, November 22, 2022, with a Prayer Service at 6:30 p.m. at the Armstrong – Van Houten Funeral Home of Mapleton, Iowa.
The Armstrong - Van Houten Funeral Home of Mapleton, Iowa, is in charge of the funeral arrangements. Condolences may be sent online www.armstrongfuneral.com.
Jason Douglas Ballweber was born on June 14, 1972, to Douglas and JoeAnn (Bradley) Ballweber in Bowman, North Dakota, where he was welcomed by his older sisters Belinda, Roxanne, and Lea. He attended Reeder Public School in Reeder, North Dakota, then moved to Florida to do carpentry work.
Over the years Jason held a variety of jobs including working at Midas in Georgia, working as a mechanic at a Ford garage, and working on the drilling rigs back in North Dakota. During the last decade he became a trucker and was the proud owner/operator of his Peterbilt, "Bella". After relocating to Iowa, Jason met his companion, Mona Barringer.
Jason was a gun enthusiast and enjoyed long-range shooting. He collected Ford related memorabilia which he would constantly remind Belinda was better than her Chevys. Even from a young age he would often be found tinkering on anything with an engine. Jason had a love of animals especially the dog companions he had throughout his life.
He is survived by his father Douglas Ballweber of Elgin, ND; daughters Kathleen Ballweber of Los Angeles, CA and Amber (Jules) Brown of Los Angeles, CA; grandchildren Jiselle Brown, Jules Brown IV, and Jade Brown; significant other Mona Barringer of Danbury, IA; sisters Belinda (Dave) Urlacher of Belfield, ND, Roxanne (Gerard) Peterson of Chesapeake, VA and Lea (Kevin) Tang of Gwinner, ND; nephews Elijah Waller, Jesse Urlacher, and David Ballweber; nieces Alicia Waller, Melissa Fisher, and Samantha Peterson; and his four-legged companion, Bliss.
Jason was preceded in death by his mother JoeAnn Ballweber; and brother Justin Ballweber.
Read More
Previous Events
Celebration Of Life
Armstrong - Van Houten Funeral Home - Mapleton
210 South 5th Street
Mapleton, IA 51034
Prayer Service at 6:30 p.m.