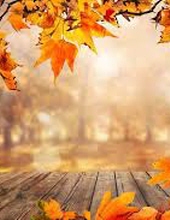 Obituary for D. Samantha Johnstone
D. Samantha Johnstone, age 63, of Mapleton, Iowa, passed away on Sunday, October 6, 2019, at the Maple Heights Nursing Home of Mapleton, Iowa.

No local services will be held. A Memorial Service will be held at a later date in Arizona. The Armstrong - Van Houten Funeral Home of Mapleton, Iowa is in charge of the arrangements. Condolences may be sent online www.armstrongfuneral.com.

D. Samantha Johnstone, was born on March 5, 1956, in Sioux City, Iowa. She was raised on her grandparent's farm one mile east of Mapleton, Iowa. Samantha's family moved often and she lived in Illinois, Council Bluffs, Chicago, Cedar Rapids and California. She graduated from high school in California and then attended three semesters of college before relocating to Arizona.

In 1976, Samantha married James J. Johnstone. She welcomed James son, Jim Johnstone III and the couple were blessed with a son, Christopher. Samantha and James would later part ways. Samantha managed home medical until her health no longer allowed her to. She loved reading and spending time with children.

She is survived by her son Christopher Johnstone; ex-husband James J. Johnstone; step son Jim Johnstone III; two grandsons; brother Doug Weikel; sister Dianna Weikel Hasson; and dear friend Renie Crum.

Samantha was preceded in death by her parents, stepson Jay Johnstone; brother David Weikel; sister Cindy Weikel; and her maternal and paternal grandparents.
Read More