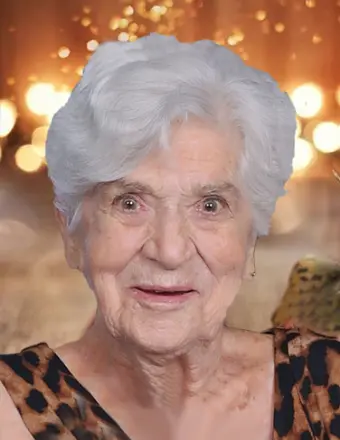 Obituary for Carole D. Cassens
Carole D. Cassens, age 93, of Anthon, Iowa, passed away peacefully at home Saturday, November 18th, 2023, surrounded by her loving family. Per Carole's wishes, cremation has taken place and a private family service will be held at a later date, with inurnment services following in the Westfork Township Cemetery of Climbing Hill, Iowa. The Armstrong – Van Houten Funeral Home of Anthon, Iowa, is in charge of the arrangements. Condolences may be left online at armstrongfuneral.com

Carole Delores (Gary) Cassens was a true Christmas gift to her parents, Charles and Rose (Conner) Gary. She was born at home in Sioux City, Iowa, on December 24, 1929.
Carole grew up in Sioux City attending public schools, receiving her high school education at Central High. She was very independent from an early age working at a drugstore from the time she was a teenager. She met her future husband and the love of her life, Raymond Cassens, at a hospital where she was visiting her grandma and Ray was visiting his dad. Carole and Ray were united in marriage on December 31st, 1952 at St. John's Lutheran Church in Climbing Hill, Iowa.
Carole worked at Kresge in Sioux City until Raymond was discharged from the service, upon which they moved to a farm outside of Anthon, Iowa. There the couple were blessed with three children Teri, Randy, and Lori. At this time Carole enjoyed being a farm wife and raising her children. Carole and Ray enjoyed many evenings playing Cribbage or Scrabble.
In the 1970's, Carole and Raymond opened their home to many foster children. Over the years there have been a special few who have continued to keep in touch with Carole. She cherished every visit and phone call from Tony, Jim, Lance, Eliza, and Grace.
In 1972, Carole begun working outside of the home again at the Younkers Department store in Sioux City. She remained at Younkers until deciding to retire and stay home to care for and spend time with her husband Ray, who passed away on April 27, 1997. Carole continued to live on the farm and enjoy the farm life after Ray passed away.
In her free time Carole loved to travel, visit the beach, and go on cruises visiting Hawaii, Alaska, the Caribbean Islands, the Panama Canal, and Europe. One of her favorite cruises was a trip to Antarctica to see the penguins. She loved all animals (especially cats), bottle feeding her son Randy's goats, Christmas, casino runs and living on the farm, but more than anything she enjoyed spending time with family. Carole was known for her famous stuffing which her family will really miss at the holidays in the years to come. More than anything Carole will be remembered for her big heart and being a caregiver to several family members when needed.
Those left behind to carry on her memory are her children, son Randy Cassens of Anthon, IA and daughter Lori (Clark) Hummel of Lawton, IA; grandchildren Nicholas Cassens, Amanda Gill, Carly (Mike) Brown, Jacob Hummel and Joseph (Clarissa) Hummel; great-grandchildren Courtney, Waylon, Kyano, and Raymond; as well as extended family and friends.
Carole was preceded in death by her parents Charles and Rose Gary; husband Raymond Cassens; daughter Teri Cassens-Gill; siblings Maxine (Dwayne) Byerley and June (Joe) Listzwan.
Although heartbroken, her family finds solace knowing she's now reunited with her loved ones who went before her.
Read More