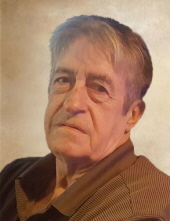 Obituary for Brian "Tim" Heffernan
Brian Timothy Heffernan, age 71, of Donna, Texas, (formerly of Missouri Valley, Iowa) passed away on Monday, December 9, 2019, at the Valley Baptist Medical Center in Harlingen, Texas.

A Celebration of Life will be held on Thursday, July 23, 2020, at 11:00 a.m. at the Eagle's Club FOE 3876 of Missouri Valley, Iowa. A Graveside Service will be held on Friday, July 24, 2020, at 11:00 a.m. in the St. Clair Township Cemetery of Ute, Iowa. Father Richard D. Ball will officiate. Military Rites will be conducted by the VFW Post No. 5605 of Ute, Iowa. The Armstrong - Van Houten Funeral Home of Ute, Iowa, is in charge of the funeral arrangements. Condolences may be sent online www.armstrongfuneral.com.

Brian "Tim" Heffernan, the son of Maurice and Helen (Shanahan) Heffernan, was born on October 26, 1948, in Ute, Iowa. He grew up in the Ute area and received his education at Charter Oak-Ute High School. After high school Tim enlisted in the U.S. Army and proudly served his country. He was honorably discharged in 1970.

In 1975, Tim attended auto body and fender school. He worked with heavy equipment in the summer and in an auto body shop during the winter. He resided in the Ute area until 1990. At that time he moved to Missouri Valley, Iowa. He was employed at a manufacturing plant in Fort Calhoun, Nebraska, until 1999 and did auto body work on the side. Tim bought a bar and grill in Missouri Valley in 1999.

Tim met Janice Honeywell in 1998. The two were united in marriage on August 27, 2015. He and his wife owned and operated the Willow Creek Bar & Grill in Missouri Valley until 2012 when they retired and began to winter in Donna, Texas. The couple met many people at their bar and grill who became lifelong friends.

Cars and auto body work brought great joy to Tim's life. He helped his brother-in-law John rebuild a 1968 Camaro. He also helped friends Stew and Tracy work on many cars over the years. Tim was currently working on restoring a 1965 Chevelle for himself at the time of his passing. John and Stew are working on finishing the car in his honor. Tim also enjoyed fishing during his free time. He was a member of the VFW Post No. 5605 of Ute, Iowa and the Julius F. Muller Post No. 337 of the American Legion of Missouri Valley, Iowa.

Left to cherish his memory include his wife Janice Honeywell of Missouri Valley, IA; daughter Mary (Brian) Le Lue and their children Riley and Hunter of Aurora, IL; son Jim Heffernan and his children of Council Bluffs, IA; stepdaughter Ann Marie (Scott) Jones of Council Bluffs, IA; brother Mike Heffernan and family of Kansas City; sister Joann (Don) Stessman and family of Dunlap, IA; sister-in-law Susan Ring and family of Nebraska; brothers-in-law John Honeywell and family of Persia, IA and Tom (Pat) Honeywell and family of Shelby, IA; numerous nieces, nephews, extended family and friends.

He was preceded in death by his parents Maurice and Helen Heffernan; brother Joe Heffernan; sister Janet Fesser; granddaughter Ruth Leu; stepdaughter Michelle Lustgraff.
Read More
Previous Events
Graveside
St. Clair Cemetery
Ute, IA