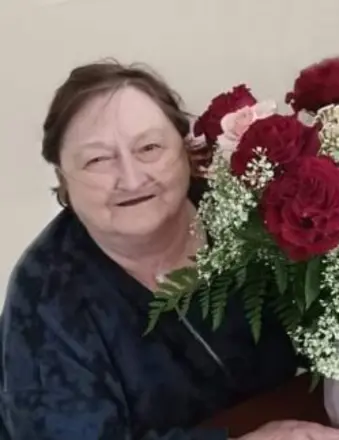 Obituary for Barbara Lynn Coen
Barbara Lynn Coen, age 69, of Battle Creek, Iowa, (formerly of Mapleton, Iowa), passed away on Monday, July 10, 2023, at the Willow Dale Wellness Village of Battle Creek, Iowa. Private Services will be held at a later date.
The Armstrong - Van Houten Funeral Home of Mapleton, Iowa is in charge of the funeral arrangements. Condolences may be sent online www.armstrongfuneral.com.
Barbara Lynn Coen was born in Canada to Edward and Marjorie (Robertson) Sankey on July 12, 1953. After she was done with her schooling, she made her way to Mapleton, Iowa and was employed at the B & D Store where she enjoyed working with the public.
Barb was married to Dale Castle and they were blessed with three children: Robert, Tammy and Shawna. Several years later the couple parted ways.

Later Barb married Rick Coen and completed her family with the birth of Richard.
Barb enjoyed playing bingo and visiting the casino, but her favorite thing was spending time with her children and grandchildren.
She is survived by her children Robert Castle of Sioux City, IA, Tammy (Jason) Ruchti of Mapleton, IA, Shawna Young of Omaha, NE and Richard Coen of Fremont, NE; grandchildren Zoee, Drake, Aiden, Kayla, Adrian, Brooklyn, Trinity, Richie, Natalia, Bobbi, and Crystal; several great-grandchildren; mother Marge Sankey of El Cajon, CA; brothers Ed Sankey of Omaha, NE and John (Carolyn) Sankey of El Cajon, CA.
She was preceded in death by her father Edward Sankey.
Read More